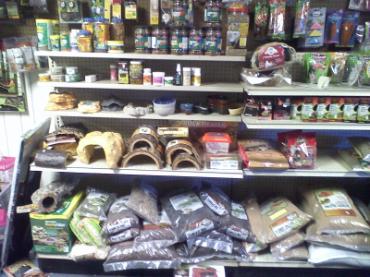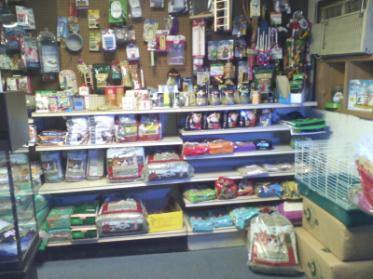 Our supply selection is very inclusive, everything from bird foods and supplies to small animal foods, beddings and accessories to reptile foods, basking lights etc. Below is a small list of things we carry.
Bird
pretty bird nutriberry
zupreme treatstix
rowdyhush perches
kt exact toys
sweat harvest seeds
Rabbit
waterbullets
treats
chews
oxbow food and grasses
bedding
Small Mammal
dusts
lava chews
wood chews
foods inluding kt fiesta, oxbow
ferret foods including marshals
Reptile
live mice & rats
frozen mice & rats
hides
basking bulbs uva &uvb
bedding
pelleted foods
cricket foods
housing and accessories
There is also so much more in our shop, it would be almost impossible to list it all. So if there is something specific you are looking for please give us a call and ask or come on in to see for yourself!